Milwaukee Pipeline 2022 – New Tools Announced
September 27, 2023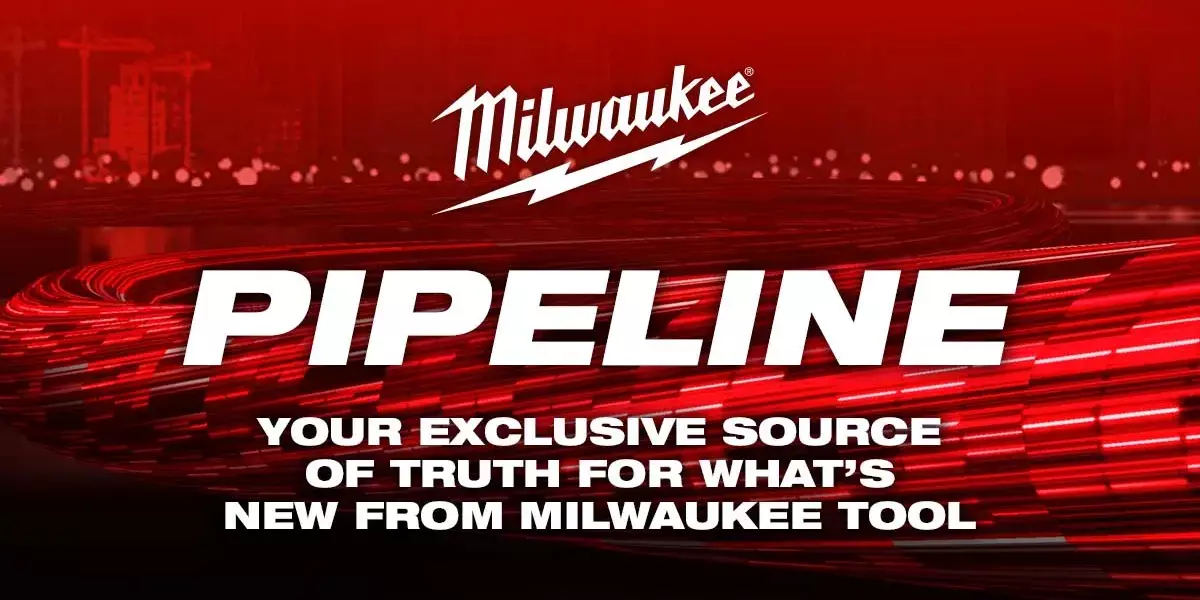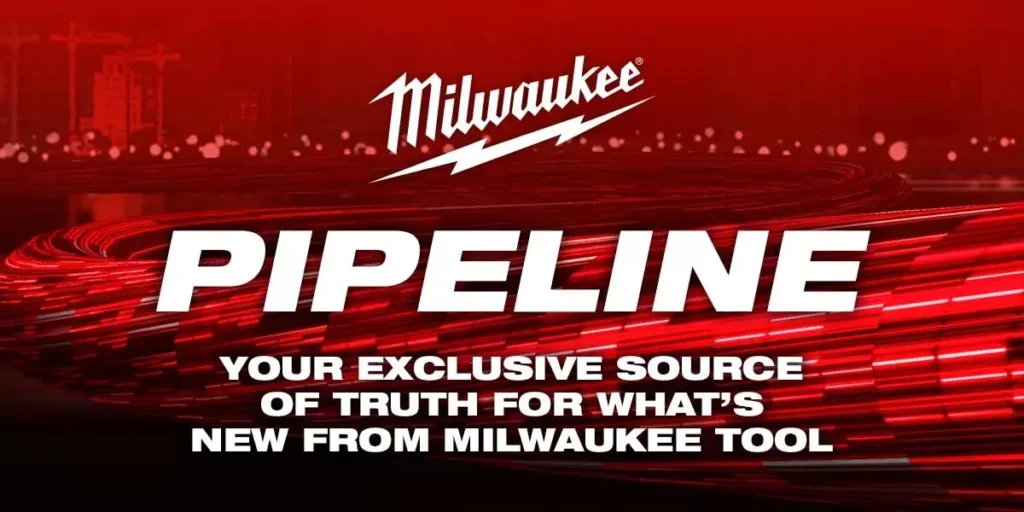 Milwaukee just had their 2022 pipeline event, and with that came the announcement of all their upcoming new tools! Most of the tools are updated to their current lineup, with new tools users have long been waiting on.
Milwaukee M18 Cordless Track Saw
The biggest is the new Milwaukee M18 cordless track saw.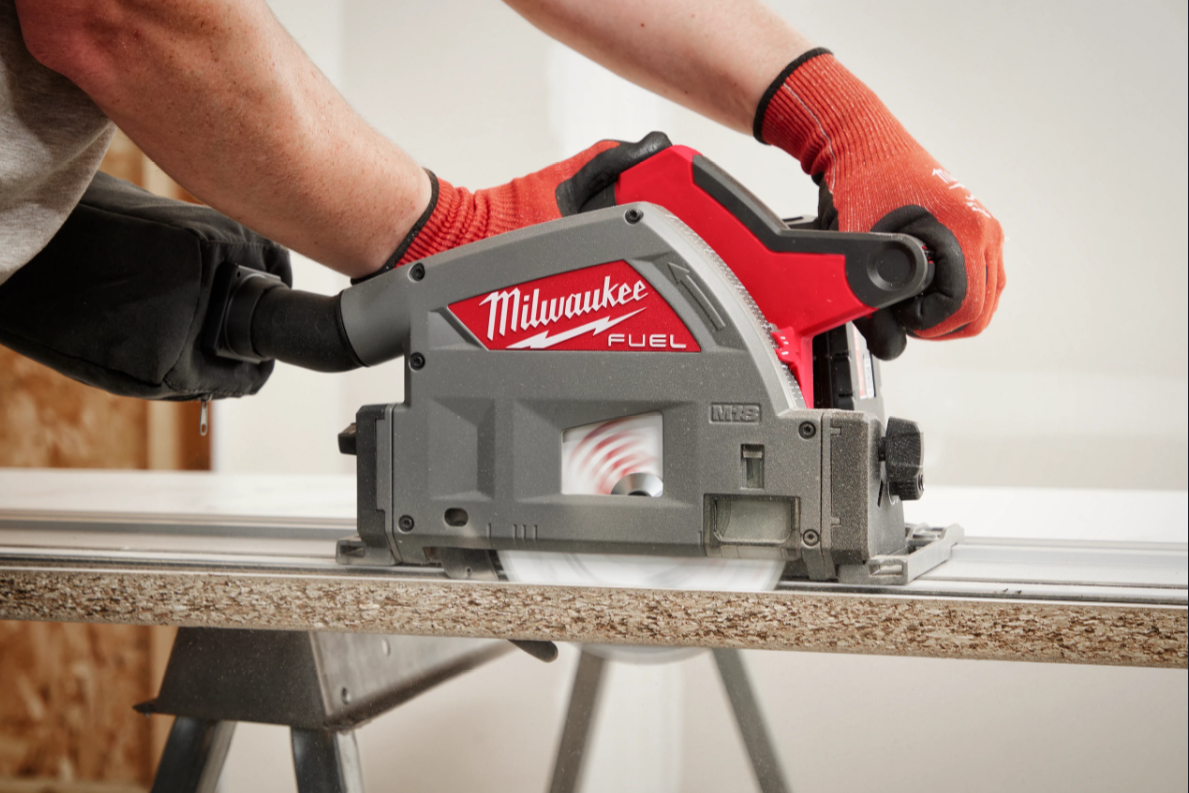 M18 Cordless Belt Sander
Milwaukee also announced at Pipeline 2022 a new M18 cordless belt sander. This is one of the first sizeable cordless belt sanders coming to the market, so we will see if other companies like Makita and Dewalt follow suit.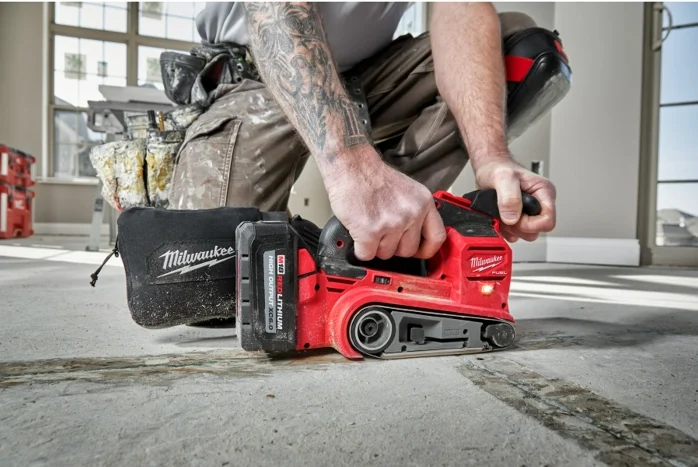 M18 compact Tire Inflator
A few other notable tools coming out from Pipeline 2022 is the new M18 compact tire inflator. Milwaukee has had a 12v version out for a few years, and now tool users can use their M18 batteries to inflate tires while on the go.
Fastest 18V Cordless Tire Inflator: Top off 33″ Light Truck Tires in Under 1 Minute
Truefill Technology: Auto Pressure Check Feature Activates to Ensure PSI Target is Achieved, Automatic Shut-off at Selected PSI Prevents Overinflation
Tire Capacity: Premium Components and Unmatched Durability to Handle Tires Over 100 PSI, Rated for 150 PSI Max
Optimized for passengers, Light Trucks, and Other Medium Duty Tires
PSI Memory Preset: Save Your Most Used PSI Rating With Up to 4 PSI Slots
On-Board Hose & Nozzle Storage: Easily Store 36″ Hose and Attachments
Accessories: Includes All Brass Schrader Chuck, Inflation Needle, Inflator Nozzle, & Presta Chuck
Milwaukee M12 Cable Stapler
They also released a new 12v cordless stapler that is great for electricians looking to ditch the hammer and make quick work of hanging electrical wire. The new M12 cable stapler can deliver up to 1,200 staples per charge off a two ah battery.
Coil-spring mechanism consistently sinks the staples to the appropriate depth.
Compact size eliminates the majority of manual staple installation needed for NM-B and low voltage cables.
Improves speed of staple installation, completing rough-ins 2x faster than when using a hammer
Moveable Cable Guides
Staple Viewing Window
Battery Fuel Gauge
Reversible Belt Hook
Dry Fire Lock Out
Two-Finger Trigger
Compatible with Milwaukee 1″ Insulated Cable Staples
45 Staple Magazine Capacity
Fires 1,200 Staples Per Charged M12 CP2.0 Battery
It fits All M12 Batteries
Milwaukee 1/4 Sheet Orbital Sander
Milwaukee's cordless random orbit sander has been very popular over the years, and they are adding to their sanding lineup with their new m18 1/4-Sheet orbital sander.
Paper Size: 4.5″ 5.5″
OPM (Orbits Per Minute): 11,000 – 13,000
Dimensions (LxWxH): 5.3″ x 5.8″ x 5.9″
Weight (Tool-Only): 2.6 lbs
Milwaukee Carry-On 3600W/1800W Power Supply
Use your M18 batteries to power tools on the job site
The Power Supply provides 15A power, with less hassle
3600 Starting Watts/1800 Running Watts
Fits All M18(TM) Batteries
Integrated 3A Standard Simultaneous M18(TM) Charger
Compatible with 49-16-2845 Shoulder Strap (Sold Separately)