Festool Announced 8 Ah High Power Battery Pack
January 31, 2023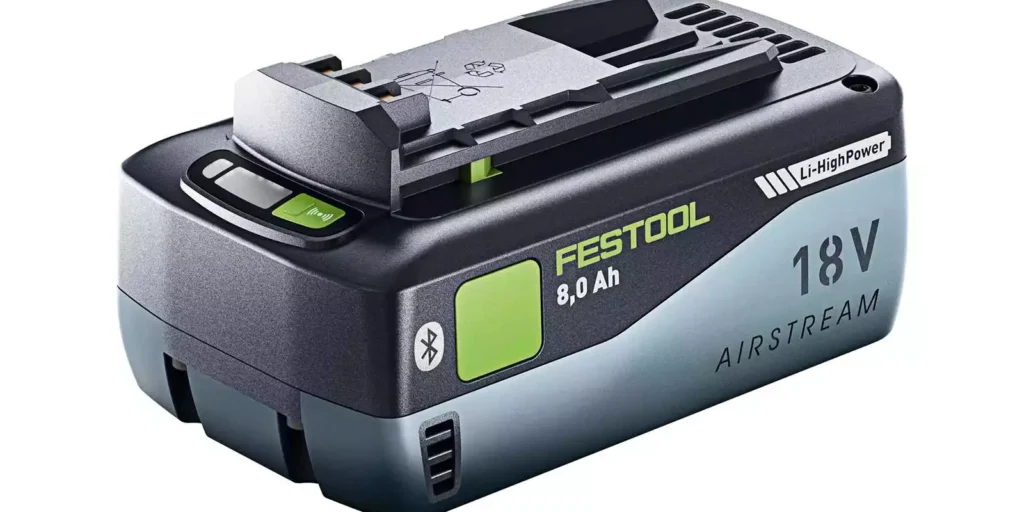 Festool is launching a new line of cordless tools this September, and to go along with them, they are also releasing their most giant battery pack to date with the 8 Ah High Power Airstream battery. Currently, Festool's largest battery has been their 6.2 Ah, with their new high power 4 AH being the main one included with most of their new tools.
The new battery will be great for recent cordless tools they are coming out with, such as the 36v cordless Kapex miter saw and their new cordless CT shop vacs. Festool has also made Bluetooth standard on all their shop vacs, so if you have a Festool CT vac with Bluetooth, these batteries will auto-start them once power is activated.
One noticeable change is the battery life indicator appears to be changed from the front to the front ledge. This ledge isn't on the non-Highpower batteries, but the HighPower Festool batteries are a bit larger than the standard due to the new cell size, which uses a high-density cell to provide more power.
They are expected to be released in September of 2022 in the EU and should arrive stateside shortly after, and we will most likely see these in the US around spring 2023.
Features
Extremely powerful: Provides 8.0 Ah for extreme endurance and power even during the most demanding of heavy-duty applications – with a 54% longer runtime than a 5.2 Ah standard battery pack
Charged in a flash: Ready to use again in just 27 minutes thanks to AIRSTREAM technology. This is made possible by the active cooling during the charging procedure
Practical: LED display for quickly showing the charge status
Bluetooth® lithium-ion (Li-ion) battery pack with AIRSTREAM function for all Festool 18 V cordless tools (except ETSC 125, RTSC 400, DTSC 400, CTC SYS)