Festool announces cordless Kapex miter saw
January 31, 2023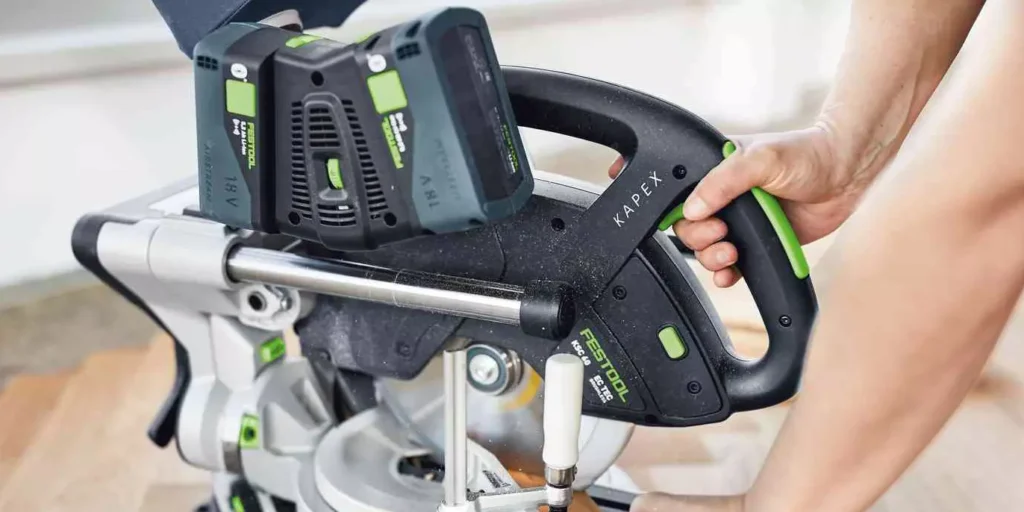 Today Festool announced the new cordless Kapex sliding compound miter saw, the KSC 60. The Kapex KCS 60 is Festool's first cordless miter saw that runs off 2 of their 18v batteries providing 36v power as their cordless TSC55 track saw. They claim the battery life will provide all-day working power for Jobsite applications but we will test that out once it comes to market. Currently, the TSC55 offers great battery life when using the 5.2 AH or 6.2 AH batteries so we can expect similar performance.
The cordless Kapex miter saw isn't the only new battery-powered tool by Festool, they are launching a new line of CT Vacs that will also run off the same dual 18v battery line so you can be cordless. For users who currently have Festool Vacuums, one of the biggest issues is compatibility with other tools, we provide a range of Festool 27mm hose adapters.
Our hose adapters allow you to easily connect your Festool 27mm hose to various tools such as your Dewalt table saw, Kreg K5 pocket hole jig, Makita 18v router, and more.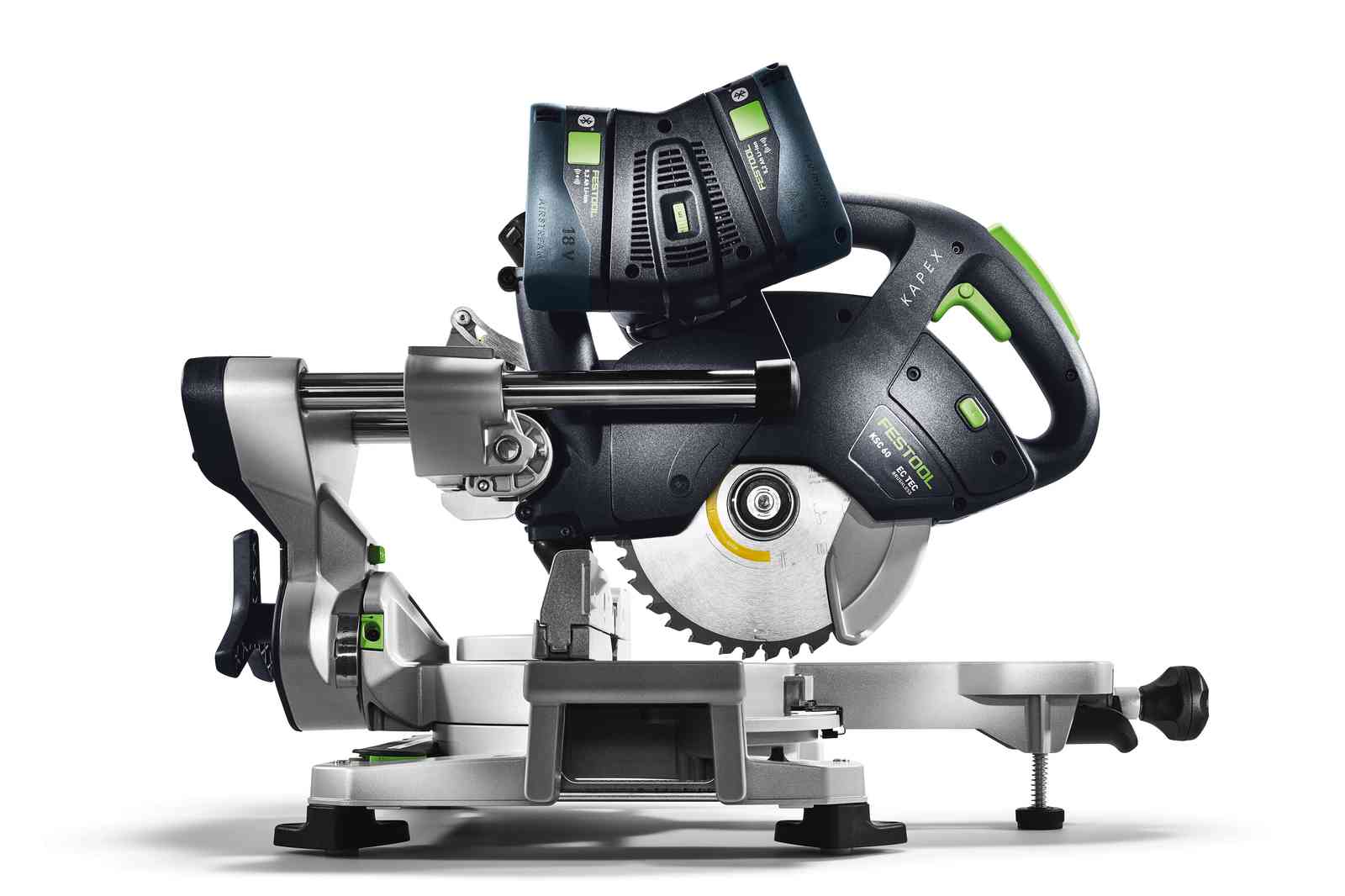 Release Date
The current release date is September of 2022 in the UK and EU, with no official release date set here for the United States. Festool has yet to officially announce they will be. releasing the cordless Kapex here in the US but due to the popularity of the Kapex and Festool's push into expanding their 18v battery line of tools, it's all but certain they will release it.
Once it does launch in September we will purchase it from Europe so we do a full review on it.
Features
The Festool Kapex is known to be one of the most featured pack miter saws known for its precision and this appears to be no different, packing all the same features as the KS 120 but into a smaller package but running off dual 18v batteries.
Mobility -ergonomically designed for the handle allowing ease of use when cutting
Dual ball bearings – glides on two rails to provide smooth accurate cuts
Brushless EC-TEC motor ran on dual 18v batteries
Dual bevel angle for up to 47 or 46-degree bevel adjustments
LED visibility work-light along with blade KERF cut line
Groove stop cutting function stop
It comes with the SM-KS bevel finder to find and mark the perfect bevel
Can be used with your Festool CT vac or use the standard dust bag
The top height is exact the same as a SYS 3 M 112 or SYS 1 Systainer to use as extended support
Technical Data
Battery voltage: 18/36 V
Idle engine speed: 1300 – 1800/3500 min⁻¹
Saw blade diameter: 216.00 mm
Cutting depth 90°/90°: 305 x 60 mm
Cutting depth at 45°/90°: 215 x 60 mm
Cutting depth 45°/45° (left): 215 x 40 mm
Cutting depth 45°/45° (right): 215 x 20 mm
Inclination angle: 47/46 °
Mitre angle: 60/60 °
Cutting depth 60°/90°: 150 x 60 mm
Dimensions (W x D x H): 639 x 459 x 442 mm
Dust extraction connection dia.: 27/36 mm
Battery capacity: 5.20 Ah
Drive Type: Battery
Product weight: 18.00 kg