DomiRail – Domino Rail Connector
In stock
Product Add-ons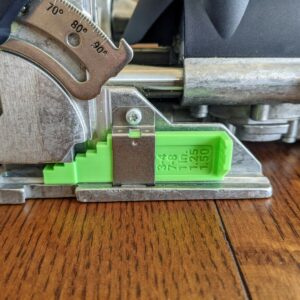 Add to cart
19.95
$14.95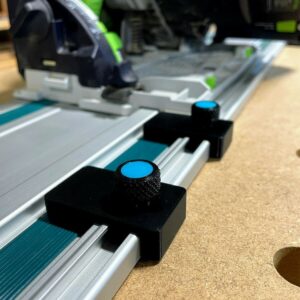 For Festool, Makita, Kreg ACS, Powertec & Wen Rails
Add to cart
24.95
$19.95
Rail Compatiablity
Product Details
Shipping
Domesitc Shipping
Standard Domestic (3-5 days): Free
Express (2 days): $9
Worldwide Shipping
Canada: $16
EU coming soon.
ToolCurve DomiRail allows you to securely connect your Domino DF 500 & 700 to your guide rail and make straight, consistent plunge cuts in your material. This is great when building cabinets or aligning boards that are not edge-to-edge.
The DomiRail connects to the t-track in your guide rail, allowing you to use the rail as a straight edge making straight, consistent plunges when laying out your workpiece. The connection is through a slot connection, allowing you to push Domino into your t-track at any point, giving you a secure fit connection while lifting out for quick adjustment for your next tenon plunge.
The DomiRail is available in plastic and CNC milled aluminum anodized black.
What's included
ToolCurve DomiRail
2 Knurled Knob 5mm Stainless Steel Screws