Festool Track Saw No Snag Adapter Instructions
June 1, 2023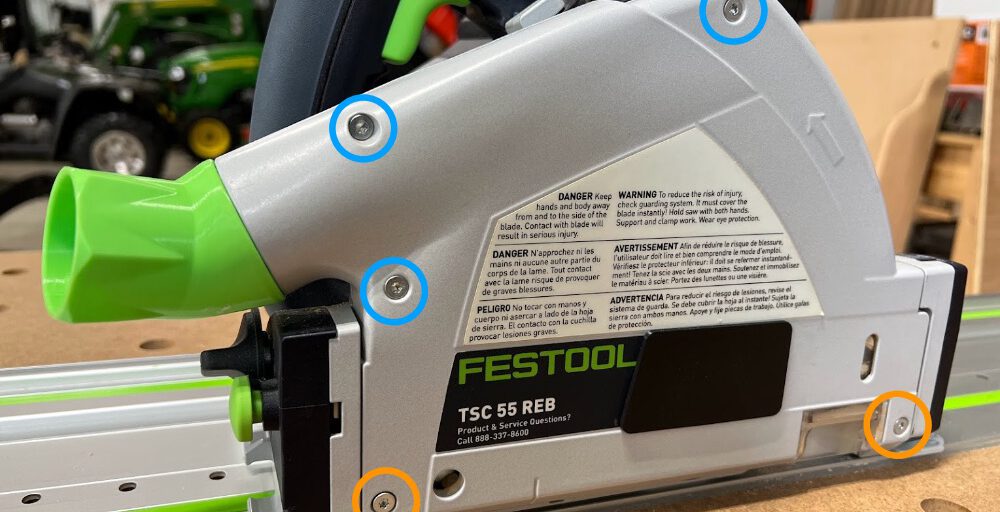 The ToolCurve No Snag adapter is designed to be a replacement for Festool's swivel dust port connector on your Festool track saws. The installation is pretty simple and straight forward, the only tool you will need is a Torx 15 bit / screw driver.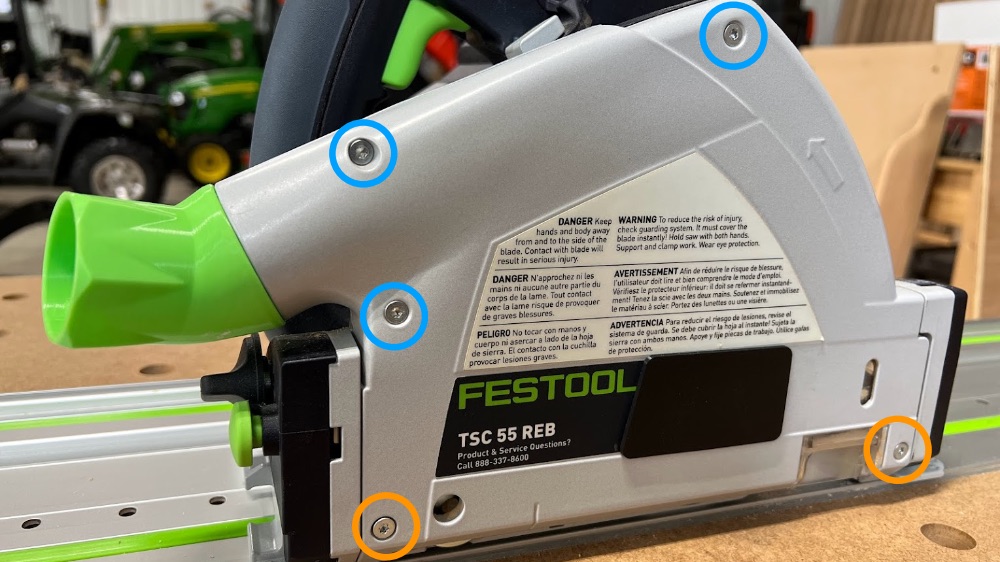 There are 5 screws holding the front blade cover to the saw. You can see them circled in the picture above. You should be able to remove just the 3 screws that are circled in blue and that will provide enough slack to remove the OEM swivel port and insert the no snag port. You will notice the word "TOP" embedded on the no snag port which goes inside the saw, that should be facing up with the port in the orientation as you see in the picture.
If you're having difficult time you can also remove the last two screws circled in orange which will remove the front dust shield completely from the saw. Once you have the no swivel port you can retighten all the screws and you are good to go.