Dewalt Trim Router Dust Adapter for Festool 27mm Hose
In stock
Product Add-ons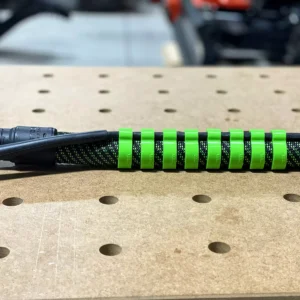 Includes 8 plug-it hose clips.
Add to cart
24.95
$19.95
Product Details
Shipping
Domesitc Shipping
Standard Domestic (3-5 days): Free
Express (2 days): $9
Worldwide Shipping
Canada: $16
EU coming soon.
ToolCurve's Dewalt compact router dust collection adapter for fixed based routers. Use your Festool hose with your Dewalt DWP611 or DWP611PK fixed based units.
Curvetec Adapter Features
Connect your Dewalt trim router to use with your Festool 27mm hose
Secure to base with the included a m4 x 25mm screw.
All of Toolcurve's adapters are labeled with the hose size and the tool they connect to