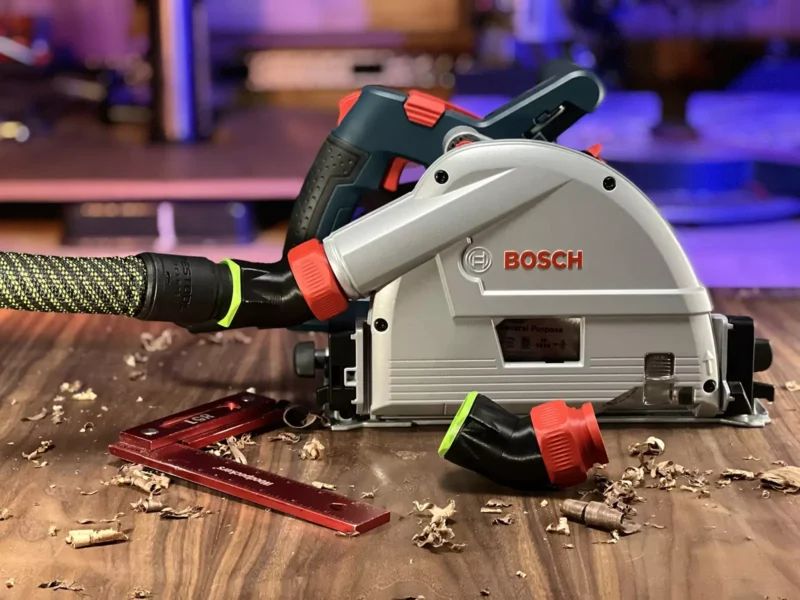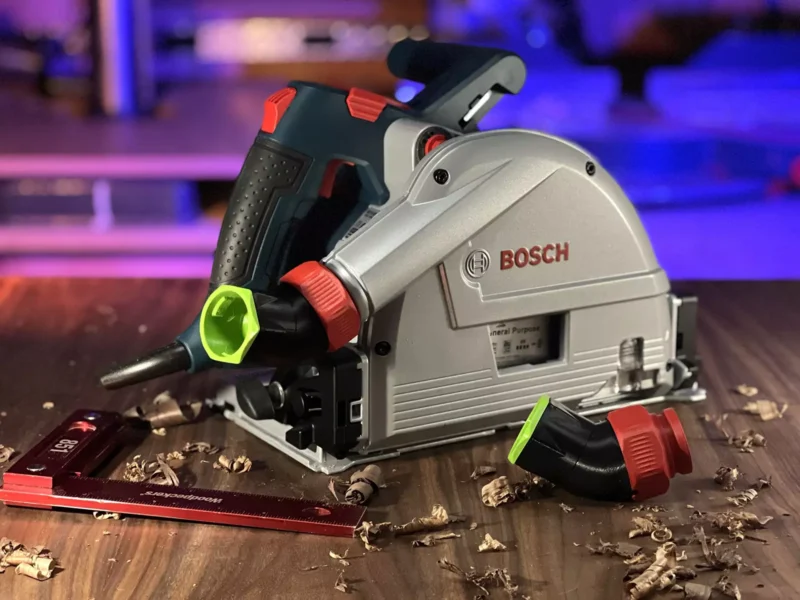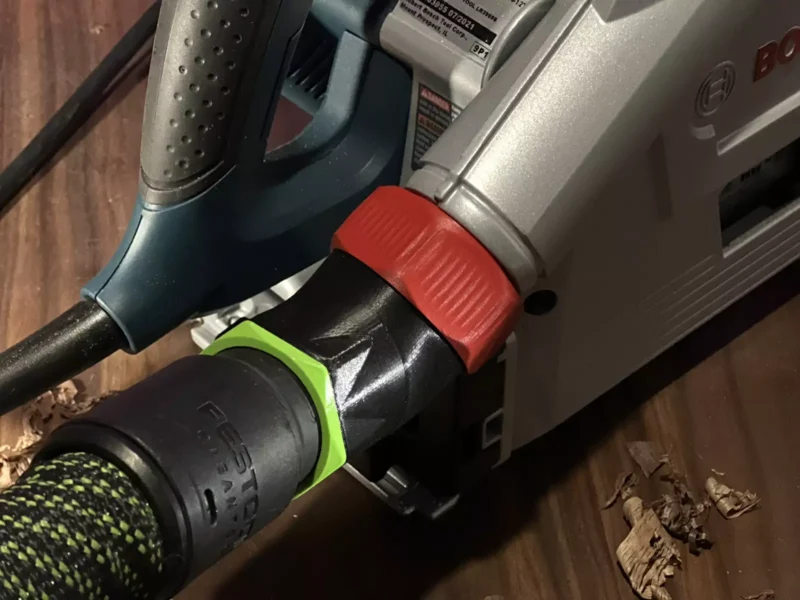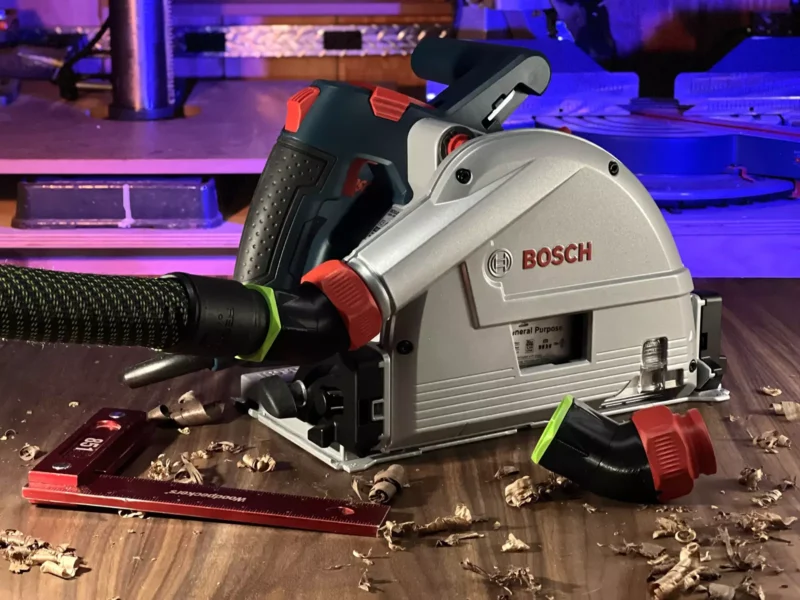 Bosch Track Saw No Snag Dust Port
In stock
Product Add-ons
Hose Adapter Compatiablity
27mm Hose Adapter
Compatible with 27mm hoses
The twist-lock design allows you to lock the adapter on your 27mm hose
36mm Hose Adapter
Compatible with 36mm hoses
The friction fit allows for a secure fit of the adapter on your 36mm hose
1 7/8th Hose Adapter
Compatible with standard 1 7/8 shop vac hoses
The friction fit allows for a secure fit of the adapter on your 1 7/8th hose
Product Details
Shipping
Domesitc Shipping
Standard Domestic (3-5 days): Free
Express (2 days): $9
Worldwide Shipping
Canada: $16
EU coming soon.
ToolCurve's Dewalt no snag, non-swivel dust port replacement for Bosch track saws. The weight of the vacuum hose causes the original Dewalt dust port to swivel into the downward position. The original dust port allows the vacuum hose to swivel down, which then allows the hose to catch on to your track or workpiece. Our improved design helps eliminate catches by angling the vacuum hose up and away from the user.
Curvetec quick change feature
Our no snag adapters come with the ability to screw off the hose end port to quickly change the adapter's hose end fitting for other size hoses. Go from using your Festool 27mm to a 36mm Festool hose then quickly replace the hose end port with a 1 7/8th hose port to use with a standard shop vac.
Features
Can be used on the corded and Bosch track saw
Replace the Swivel adapter that comes on the Bosch track saw