Bosch Colt 1HP Router Adapter for Festool & Makita Guide Rails
In stock
Product Add-ons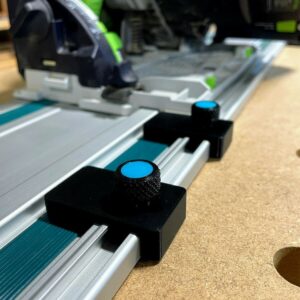 For Festool, Makita, Kreg ACS, Powertec & Wen Rails
Add to cart
24.95
$19.95
Rail Compatiablity
Product Details
Shipping
Domesitc Shipping
Standard Domestic (3-5 days): Free
Express (2 days): $9
Worldwide Shipping
Canada: $16
EU coming soon.
Bosch PR20EVS Colt 1HP router adapter for Festool & Makita guide rails. The adapter allows you to connect your router to your guide rail. 
Connect the Bosch PR20EVS router to a Festool and Makita track saw guide rail

Can make straight accurate cuts and dados

Can use the original screws from the factory sub base, no extra hardware needed
Please Note: this for the Bosch PR20EVS Colt 1 HP Palm router with the square base. If you are looking for the Bosch Colt 1.25 HP with the circular base we have that for sale too.