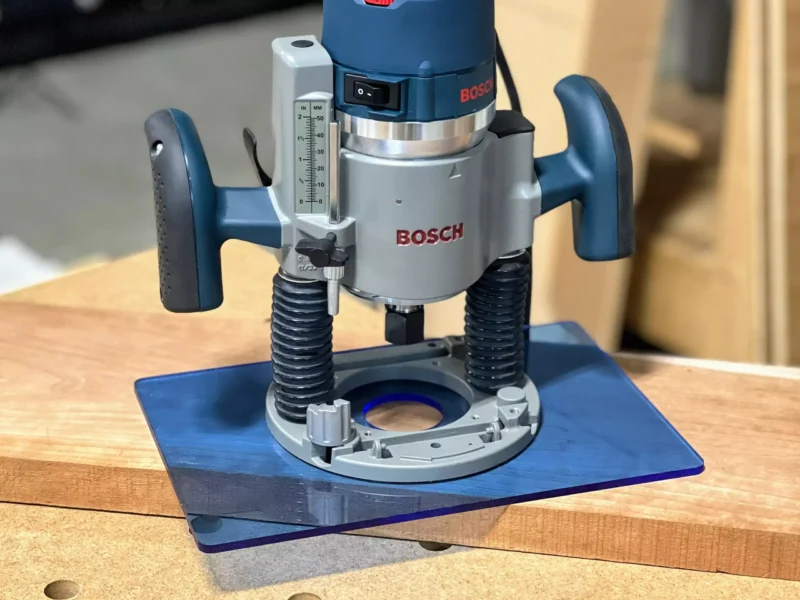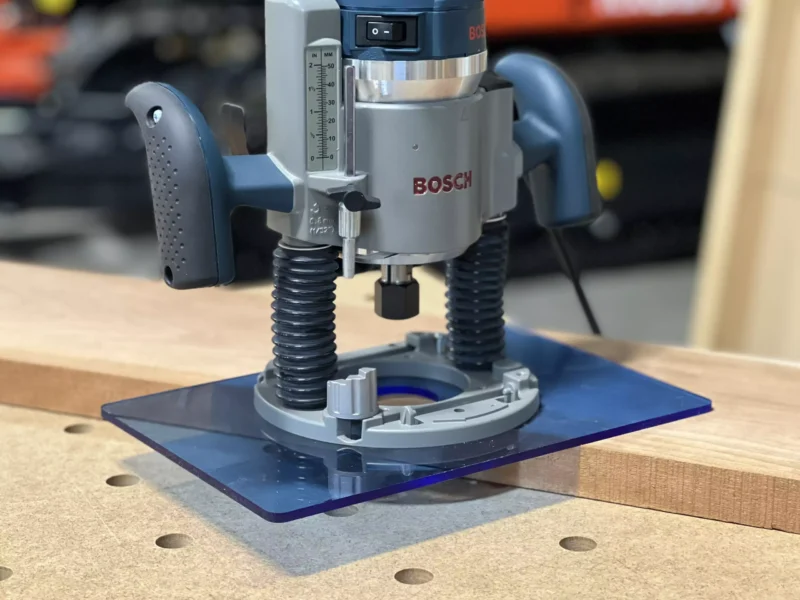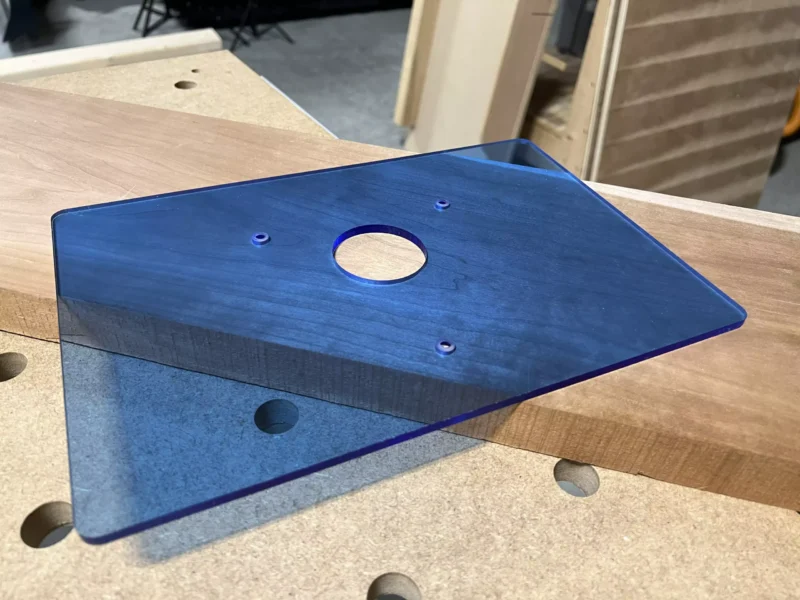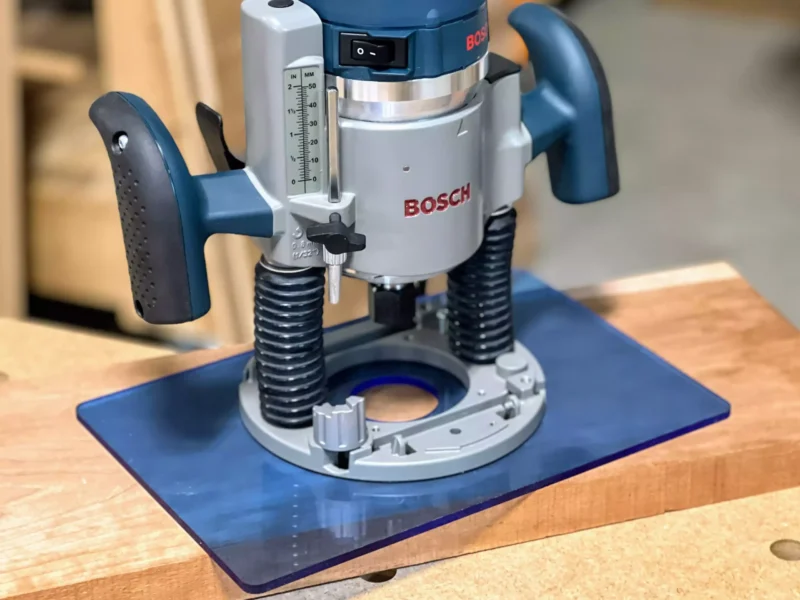 Acrylic Base Plate for Bosch 1617 Plunge Router
Out of stock
We are working on getting the product back in stock. Sign up below and we will email you once we have them back in.
Product Add-ons
Product Details
Shipping
Domesitc Shipping
Express (2 days): $9
Worldwide Shipping
Canada: $16
EU coming soon.
Blue transparent 12″ x 8″ acrylic base plate for the Bosch 1617 plunge router.
1/4″ thick cast acrylic
Lightweight and improves stability
Improves surface contact – ideal for round over and chamfer bits
Uses the same screws as the original Bosch router base