Festool 197in Clear Replacement Splinter Guard
In stock
In stock
Product Add-ons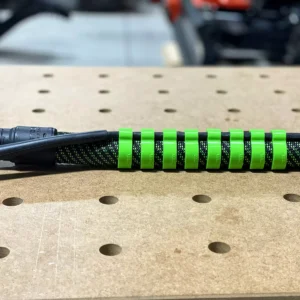 Includes 8 plug-it hose clips.
Add to cart
24.95
$19.95
Product Details
Shipping
Domesitc Shipping
Standard Domestic (3-5 days): $5
Express (2 days): $9
Worldwide Shipping
Canada: $16
EU coming soon.
Festool 495209 FS-SP 5000/t clear splinter guard. Festool guide rails are available in eight different lengths from 32 In. to 197 In. (800 to 5000 mm), providing the right length for straight, splinter-free cutting in just about any application. The integrated splinter guard is a critical guide rail system component, and after some time and heavy use, will need to be replaced.
Features
A clear splinter guard enhances the visibility of the cut line
A fresh splinter guard can be matched perfectly to the saw blade, providing precise alignment to your cut line, saving valuable setup time
A fresh splinter guard is the best protection against tear-out, for cuts both with the grain and across
Change your splinter guard if you are switching between different kerfed blades or different saws, ensuring a precise match
Includes one 197in (5000mm) Clear Splinterguard